Legal
This is where you'll find information about how we protect your privacy, what you can and can't do with our products, and how we handle user accounts.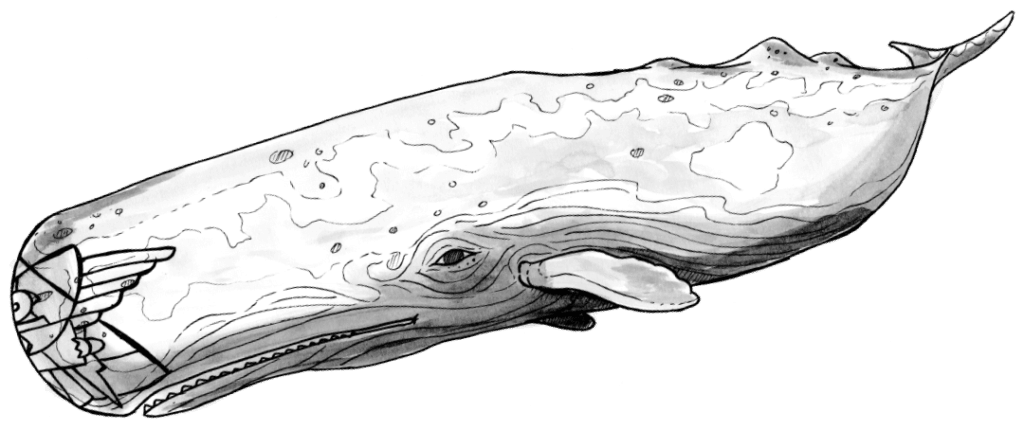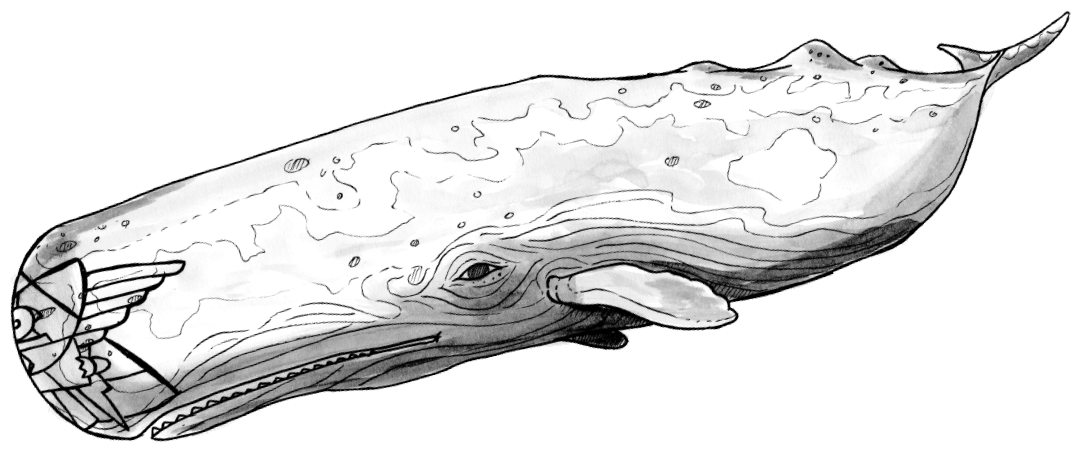 Privacy Policy
Updated: January 1, 2020
1. Introduction to Our Services
Indiemark LLC, the owner, and operator of this website provides to clients a wide variety of professional services and technology, which help our clients as well as the platforms and partners they work with to provide more effective, compliant, and relevant marketing communications.
Most of the information that we handle is not collected on this website, but rather through our network of websites, which include https://www.blackbox.email and https://www.alfredknows.com as well as relationships we have with other companies such as data suppliers, business partners, and our clients. We nonetheless provide this Privacy Policy as a service to consumers and others who want to learn more about the data we handle and how we use it.
California consumers interested in initiating a "Right to Know", "Opt-out", or "Data Deletion" requests per the California Consumer Privacy Act of 2018, please jump to the section titled "Data Requests for California Residents".
If you are interested particularly in the information we collect on this website, please go to the section titled "Data Collected On Our Website".
2. The Types of Data That We Obtain and Use
Indiemark receives data from, and handles data on behalf of, a variety of consumer-facing companies, applications and services, business-facing companies, and data suppliers. We also may obtain data through public sources. Some of the data we receive, use and make available is Personally Identifiable Information ("PII"). PII includes, for instance, name, postal address, telephone number or email address.
We also collect certain information when you visit this website, as described in the below section titled "Data Collected On Our Website".
3. Our Services, and How We Use Personally Identifiable Information
We use and make available PII for various purposes. For instance,
We help email service providers, brands and agencies to preemptively identify and score email lists, email addresses and clients that may be harmful to their mailing reputations.
We provide mailbox providers and threat intelligence companies with enhancements services such as risk scoring, record lookups, anti-abuse and anti-fraud services, and other analytics.
We may use PII to help other data platforms perform cross-channel analysis and identification. These platform may de-identify PII (such as by creating a "hashed" version of an email address, or another associated identifier) in order to identify consumers through online display media.
5. How We Work with and Share Data with Third Parties
Indiemark may share data, including PII, as follows:
Clients: We may share data, including PII, with our clients or to help us to perform any of the services described in this Privacy Policy. We may do so, for instance, to identify abusive message senders, risky lists or fraudulent data suppliers for analytical purposes, to assess risk or identify consumers across multiple marketing channels.
Partners: We may share data, including PII, with business and data partners (such as business partners who provide to marketers their own applications or data services) or with clients, to help provide more tailored analytical or deliverability services.
Corporate Transfers: If Indiemark or its significant assets are purchased by another entity, our data will likely be transferred to that entity, including for due diligence prior to any such potential purchase.
Parents and Subsidiaries: We may share some or all of the data in our possession with affiliated or subsidiary brands which include, but are not limited to, Alfred Knows.
As Required by Law or to Protect Any Party: Indiemark may disclose data if we believe in good faith that such disclosure is necessary to (a) comply with relevant laws or to respond to subpoenas or warrants served on us; or (b) to protect or otherwise defend the rights, property or safety of Indiemark or any other party.
7. Data Requests for California Residents
Indiemark complies with the California Consumer Privacy Act of 2018 (the "CCPA") and other California privacy laws, and it applies solely to "consumers" as that term is defined in the CCPA. Any terms defined in the CCPA have the same meaning when used in this statement.
Only a consumer or a person registered with the California Secretary of State that a consumer authorizes to act on a consumer's behalf, may make a verifiable consumer request related to a consumer's personal information. A consumer may also make a verifiable consumer request on behalf of that consumer's minor child.
We cannot respond to a consumer's request or provide a consumer with personal information if we cannot verify the consumer's identity or authority to make the request and confirm the personal information relates to that consumer. Making a verifiable consumer request does not require a consumer to create an account with us. We will only use personal information provided in a verifiable consumer request to verify the requestor's identity or authority to make the request.
Data Deletion Requests ("Delete My Information") We may deny a consumer's deletion request if retaining the information is necessary for us or our service providers or customers to; (a) complete the transaction for which we collected the personal information, provide a good or service that a consumer requested, take actions reasonably anticipated within the context of our ongoing business relationship with that consumer, or otherwise perform our contract with that consumer; (b) detect security incidents, protect against malicious, deceptive, fraudulent, or illegal activity, or prosecute those responsible for such activities; (c) debug products to identify and repair errors that impair existing intended functionality; (d) Exercise free speech, ensure the right of another consumer to exercise their free speech rights, or exercise another right provided for by law; (e) comply with the California Electronic Communications Privacy Act (Cal. Penal Code § 1546 seq.); (f) Engage in public or peer-reviewed scientific, historical, or statistical research in the public interest that adheres to all other applicable ethics and privacy laws, when the information's deletion may likely render impossible or seriously impair the research's achievement, if a consumer previously provided informed consent; (g) enable solely internal uses that are reasonably aligned with consumer expectations based on a consumer's relationship with us; (h) Comply with a legal obligation; )(i) make other internal and lawful uses of that information that are compatible with the context in which a consumer provided it.
To initiate a data deletion request, call us at (706) 426-1970 or email us at privacy@emailindustries.com. If you do so, please include the following information: (a) email address; (b) first and last name; (c) current postal mailing address.
Once we receive and confirm verifiable consumer opt-out request, we will no longer sell your that consumer's personal information, unless an exception applies, and direct our customers to do the same.
Opt-out Requests ("Do Not Sell My Information") California residents have the right to opt out of the sale of their personal information.
To initiate an opt-out request, call us at (706) 426-1970 or email us at privacy@emailindustries.com. f you do so, please include the following information: (a) email address; (b) first and last name; (c) current postal mailing address.
Once we receive and confirm verifiable consumer opt-out request, we will no longer sell your that consumer's personal information, unless an exception applies, and direct our customers to do the same.
Requesting Your Information ("Right to Know") The California Consumer Privacy Act (CCPA) further gave California residents the right to know what PII a business has collected on them.
A consumer may only make a verifiable consumer request for access or data portability twice within a 12-month period. The verifiable consumer request must include: a) provide sufficient information that allows Indiemark to reasonably verify a consumer is the person about whom we collected personal information or an authorized representative; b) describe a consumer's request with sufficient detail that allows Indiemark to properly understand, evaluate, and respond to it.
To initiate a right to know and portability request, call us at (706) 426-1970 or email us at privacy@emailindustries.com. If you do so, please include the following information: (a) email address; (b) first and last name; (c) current postal mailing address.
Indiemark typically collects first name, last name, postal address, email address, IP address, date for birth, phone, email activity, email risk score and modeled inferences.
Once we receive and confirm verifiable consumer "Right to Know" request, we will provide you with; (a) the categories of personal information it has collected about you; (b) the categories of sources from which the personal information is collected; (c) the business or commercial purpose for collecting or selling personal information; (d) the categories of third parties with whom the business shares personal information; (e) the specific pieces of personal information it has collected about you.
Response Timing and Format. We endeavor to respond to a verifiable request within 45 days of its receipt. If we require more time (up to 90 days), we will inform you of the reason and extension period in writing. We will deliver our written response by mail or electronically. Any disclosures we provide will only cover the 12-month period preceding the verifiable consumer request's receipt. The response we provide will also explain the reasons we cannot comply with a request, if applicable. All information will be provided in Rich Text or PDF format.
4. Data Collected on Our Website
This website itself is primarily directed to businesses that may wish to use our services, but we welcome consumers who want to know more about our services. When you access this website or engage with us by email, we may collect the following information:
Personally Identifiable Information. When you provide us with information through our website, such as to request or download information, sign up for a newsletter, event or service, or log in to a service or application we provide, we may request and you may provide certain PII to us. We may use your PII for any business purpose, including to administer your account and provide you services, to send communications and administrative emails, to respond to your inquiries, and to send marketing and product update messages. We may also use it to analyze how customers are using our website or services.
Non-Personally Identifiable Information. Whether or not you sign up for an account or provide us with PII, we may collect other information when you visit our website. This may include, the type of browser and operating system you have used to access the website, a timestamp, and other browser or device information; your IP address (which is a number automatically assigned to your computer when you access the Internet and can be used to derive your general geographic location); your clickstream data and any URL referral information (such as any website or social media platform that referred you to our website); what part(s) of our website you visit, click and view, and how long you view it; a unique identifier, which we may associate with a cookie, device identifier or similar technology. We may collect or store the above information by using cookies, web beacons, and similar technologies, and may target or retarget ads to you using those cookies, device identifiers, or similar technologies, when you browse the Internet or use your mobile device. We may combine any information including PII you provide to us.
Unsubscribing from our emai list. While we would be sorry to see you go, you can unsubscribe from our corporate emails by accessing the "opt out" or "unsubscribe" (or similar) link we provide in the footer of each email that we send. Keep in mind, however, that even if you delete your account, we may retain your PII to comply with laws, prevent fraud, resolve disputes, troubleshoot problems, assist with any investigations, enforce our agreements and policies, and take other actions permitted by law. Note that even if you unsubscribe or opt-out, we may still send you communications related to your use of and transactions with our services.
Cookies. Cookies are small text files that websites and other online services use to store information about users on users' own computers. For instance, cookies can be used to store sign-in credentials so that you don't have to enter them each time you return to a website, or to store other information to make web viewing more customized or efficient upon future visits. Cookies also may store a unique identifier tied to your computer so that web services and content and advertising networks can recognize you across visits to different websites. You can configure your internet browser to warn you each time a cookie is being sent or to refuse all or certain cookies completely. However, this may interfere with the functionality of your web browsing or your ability to fully use many websites.
Pixels or web beacons. Pixels or web beacons may also communicate information from your Internet browser to a web server. Pixels can be embedded in web pages, videos, or emails, and can allow a web server to read certain types of information from your browser, check whether you have viewed a particular web page or email message, and determine, among other things, the time and date on which you viewed the Web beacon, the IP address of your computer, and the URL of the web page from which the Web beacon was viewed.
We sometimes work with third parties to enhance our services (e.g. for purposes of retargeting and tailoring ads or placing browser cookies). These partners may set and access their own cookies, pixel tags and similar technologies on your device, which may have cookies with varying expiration period. Those partners may, likewise, collect various types of anonymous or de-identified information about your browser, device, or browsing activities through use of these cookies. We also may place cookies when you open an email that we send, in order to help understand how email recipients respond to email campaigns, or to learn more (or help our clients learn more) about those recipients. When you visit our website, we (or a partner we work with) may place cookies to help us target or re-target marketing to you when you visit other websites or web or mobile applications – for instance, to tell you about our services, events and other information about our company. Please note that our business partners may also use cookies and pixels, which we have no control over.
9. Security and Data Integrity
Indiemark takes steps to ensure that the data we possess is housed and transmitted securely. These steps may include various methods of physical and electronic security, firewall protections, encryption and hashing of data, and access controls to PII. However, neither we nor any platform can guarantee 100 percent safety from hacks or illegal intrusion, so this Privacy Policy does not guarantee against that possibility.
10. Questions or Concerns
If you have questions or concerns about Indiemark's privacy efforts or data products, please contact us at privacy@emailindustries.com or (706) 426-1970
Indiemark LLC
801 Broad Street
Suite 603
Augusta GA 30901
USA